About
Who I am
My name is Rich. I live in New Jersey. My hobbies include genealogy and ruining home improvement projects. My favorite color is green, but it used to be blue. My favorite book is Catch-22, and my favorite sport is spreadsheets (so... baseball).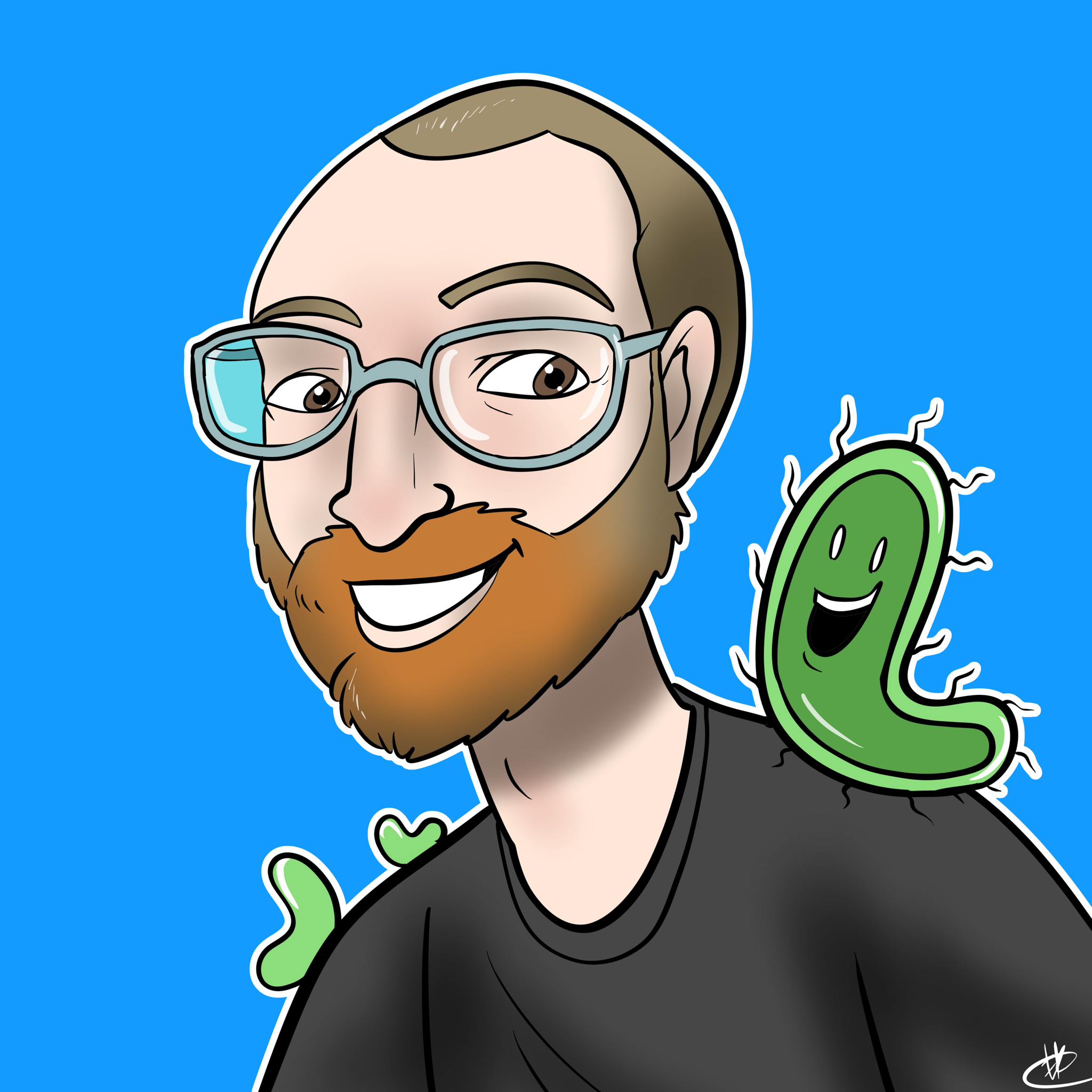 What I do
I'm currently the lab manager of the Blekhman Lab at the University of Chicago, where we study the human microbiome. My work is focused on gut microbes and how they interact with their hosts. Previously, I was a bioinformatician in the labs of Drs. Rajan Jain and Eric Joyce, where I worked on epigenetics and nuclear architecture.
I got my PhD from the University of Minnesota; my dissertation was titled "Using public data to evaluate global dynamics in biology publishing and the human microbiome," and its chapters are scattered around my Google Scholar profile. Before that, I worked as a software developer at the Minnesota Supercomputing Institute, and at companies including USA Today, Target and Amazon Web Services.
Research
Publications: Meta-research
I'm very interested in the "science of science." All my publications are on my Google Scholar page, but here are my first-author papers:
Rxivist.org: Indexes all preprints posted to bioRxiv.org and allows readers to sort and filter them based on download and Twitter activity.
PanLingua: A web application leveraging Google machine-translation services to enable users to search and view bioRxiv preprints in any of 104 world languages.
DADA2 Docker image: A Docker container with DADA2 and its dependencies pre-installed, to simplify use of the amplicon data-processing tool.
Writing
Ephemera
Fun with networks
My Erdős–Bacon number is 8.
My Erdős number is 4:
My Bacon number is 4, if you allow a TV appearance as the origin node: